We are delighted to announce that Annette Russell will be joining The Margate Creative Land Trust as our Executive Director from July 2023.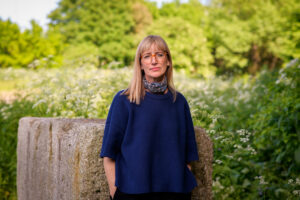 The Executive Director will lead a small team to secure workspace for local creatives, while developing opportunities for underserved communities to experience and work within the creative industries.
The Trust aims to tackle the vital and urgent need to provide affordable space to creative practitioners in order to protect and grow the creative industries in Thanet.   Our vision is to develop a thriving, resilient and innovative sector that will provide inclusive enterprise, employment and learning opportunities for people living and working in Margate and the surrounding areas.
Working closely with the Board of Trustees, key stakeholders, and the local creative community, our new Executive Director will support our vision to identify opportunities for investment in land and property, and oversee acquisitions and management of our assets.
Chair of the Board of Trustees, Paula Hirst, said:
"The Margate Creative Land Trust Board are delighted that Annette is joining as our new Executive Director to lead the organisation.  Annette has a unique combination of experience with her background in the creative industry, property delivery expertise, knowledge of the charitable sector, and having previously led a small organisation. With Annette joining the organisation in July, we look forward to ramping up our activity to deliver against our mission."
Annette joins MCLT having spent the last five years working in local government regeneration on workspace, creative sector, and economic development programmes. She started her career in the independent magazine sector, before moving into the music industry to manage chart-topping acts and producers. Annette set up and ran east London's first B&B 'Russell's of Clapton', catering to the creative clientele from her previous working life. Subsequently she helped set up and was General Manager of Green Rooms art-hotel, a joint venture with Haringey Council and the Mayor of London.
"Margate is one of the most creative, exciting places in the UK right now. With the challenging economic climate, it's even more essential that we support and develop the creative sector here, ensuring the wider community also benefit from the opportunity and investment it attracts. At Margate Creative Land Trust we will nurture existing and next generation makers and practitioners, in sustainable, fit for purpose space. " Annette Russell
Annette will join our Community Engagement and Communications Manager, Eileen Hartney, in establishing our working team.  Eileen most recently worked for the Institute of Cultural and Creative Industries at the University of Kent.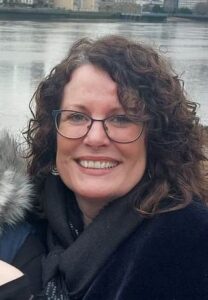 Eileen's role within the charity is to engage with the wide range of creative organisations and individuals in Margate and across Thanet. She has already begun establishing relationships with existing local networks, creative organisations and individuals.  The next step will be working with the Executive Director to build an outreach programme in support of the creative sector.