We are a new independent charity with a board of founding trustees and a set-up team with arts, studio provision, charity, property and finance expertise. Our work is currently funded by the Margate Town Deal.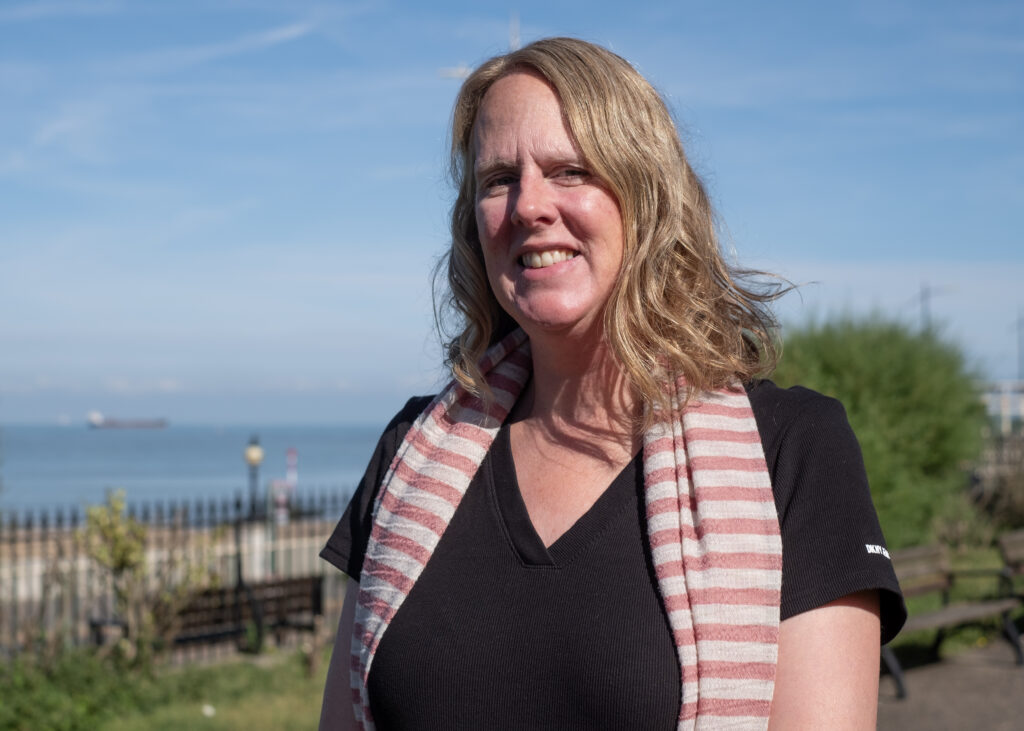 Paula Hirst
Chair
Paula Hirst, Chair
Paula is a leader in the regeneration and development of towns and cities, delivering projects and programmes which embrace changing trends in our society, economy, and environment over the long term. Paula has over 20 years' experience in the built environment industry, gained in the UK, Europe, and the Middle East, and runs her own regeneration consultancy, Disruptive Urbanism, based in Folkestone.
Paula is a passionate advocate of ensuring regeneration benefits local people, joining the Creative Land Trust in Margate to support the growth and development of its creative and cultural industries. Paula hopes that the Trust will be successful in providing new avenues into employment for local people, broadening the economic base of the town, and supporting existing organisations and businesses to survive and thrive through access to safe and secure space to work from. Paula is a Chartered Planning and Development Surveyor, has a BA (Hons) Economics, an MSC in Voluntary Sector Organisation, an MBA, and is a member of the Urban Land Institute.
Chris Crook
Trustee
Chris Crook, Trustee
Chris is a Chartered Surveyor in Planning and Development and has his own consultancy based in Thanet. For many years he worked for a major developer and was responsible for a number of award-winning new neighbourhoods, all of which incorporated significant investment in public art and place making initiatives.
Chris was born, raised and educated in Margate. He joined the Board to ensure the creative sector continues to have a positive impact on the rejuvenation of the town, in the way the Turner Gallery has been instrumental in that renaissance. He is excited by the possibilities of the Margate Creative Land Trust having a major formative role to play in creating sustainable places and spaces in which Thanet's creative sector can prosper, and which will widen the possibilities of engagement with the whole of Thanet's creative communities.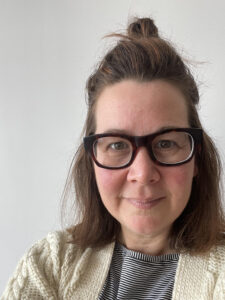 Laura Middlehurst
Trustee
Laura Middlehurst, Trustee
Laura is a designer and creative leader who brings over two decades of experience and skills in design, social impact work, creative strategy, and placemaking.  She has worked for various institutions, brands and companies with roles ranging from head of design, lead creative consultant, creative director and designer for companies such as the V&A, Girl Effect, BBC Worldwide and Al Jazeera International. Laura has a proven background in applying design research to solve user problems and valuable hands-on experience gained through building creative projects everywhere from Rwanda to London.
Laura believes that places, culture and creativity should make a difference to people, to make an impact and to inspire. She has delivered on projects to change the lives of teenage girls in East Africa, impacted positive change to local boroughs on various social impact work for the Mayors Outer London Scheme projects and whilst at the V&A, worked towards educating and inspiring the visitor through oversight of exhibitions, galleries and displays. After spending a couple of years living and working in Rwanda and Tanzania, Laura made the move to Margate to set up her new studio, working on projects that enhance and benefit communities being a core passion. She is looking forward to collaborating with new people and different cultures during her time on the MCLT board.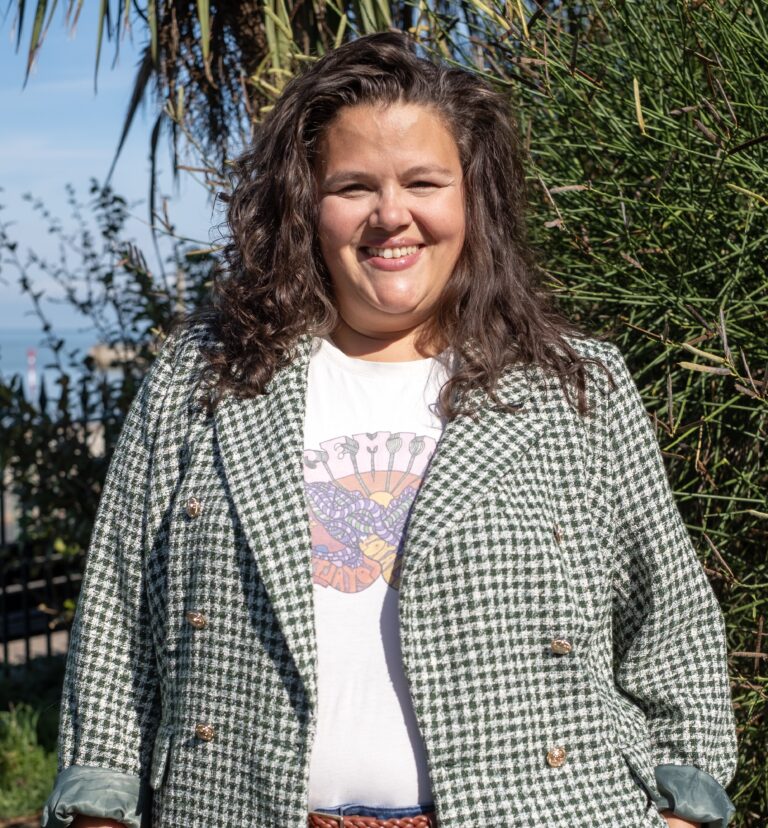 Naomi Cooper-Davis
Trustee
Naomi Cooper-Davis, Trustee
Naomi is has worked as an actor, theatre-maker and creative producer for the last 18 years. She has spent the past two years involved with various community projects including Margate Independent Foodbank/MiCommunity, People Dem Collective and POW on either a voluntary or freelance basis, allowing her to meet and work with a wide range of local people and organisations.
Naomi wanted to be a part of the Margate Creative Land Trust Board because people like her often aren't involved. After taking part in The People's Panel for the Town Deal she realised that the opinions of people who live and work daily in the place are vital for projects like this. Naomi has been living in Margate for seven years and is choosing to raise her family here and wants to make sure that all of Margate's communities are considered when the MCLT makes decisions.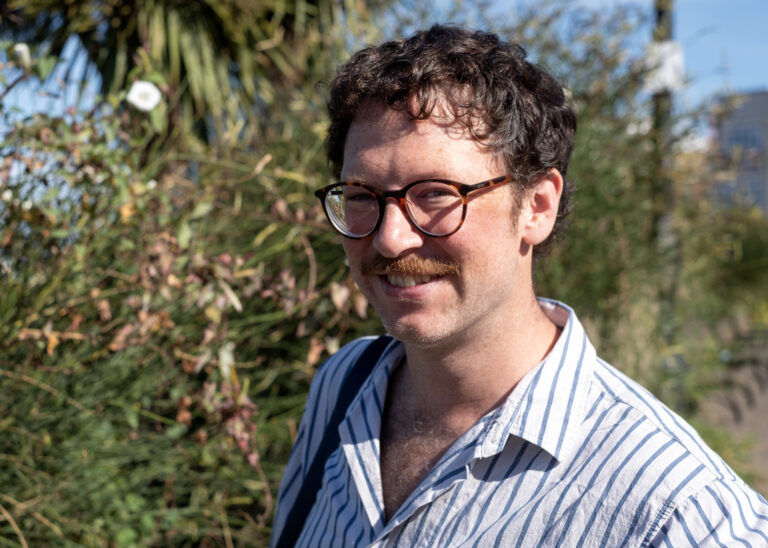 Dan Chilcott
Trustee
Dan Chilcott, Trustee
Dan is a director of Margate Now arts festival and has his own research and creative practice. He was the co-Founder of Resort Studios.

His research focuses on queer histories of Margate – speculative readings of place-based material cultures from the dawn of time to 1960s. First sharing was at Tom Thumb Theatre, March 2022. He has produced socially engaged work in the area, intersecting craft, performance, and installation using knitting.

He is also the current custodian of Ted Hannaford's 20km French knitting!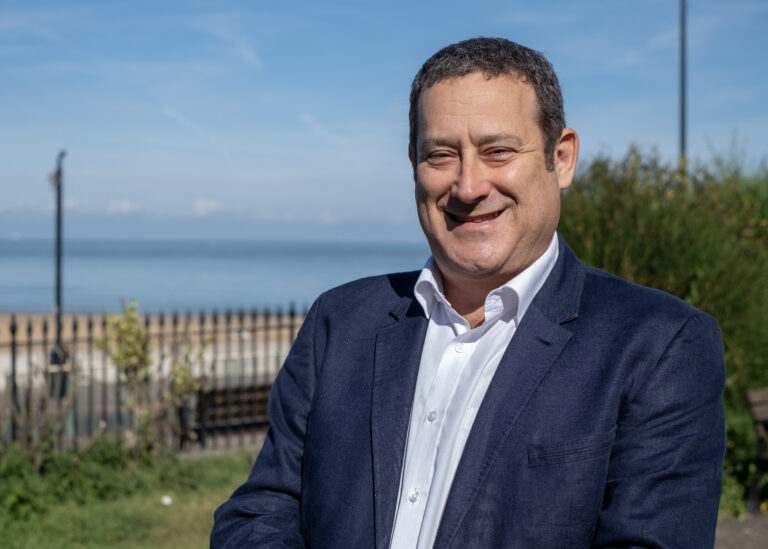 Michael Nates
Trustee
Michael Nates, Trustee
Michael has 30 year's experience in sustainability and Environmental, Social and Governance (ESG), teams, leadership, empowerment and transformation having worked within corporate, consultancy and NGO roles. Trained as a Mechanical Engineer, Michael has since been awarded Fellow status of IEMA and IIRSM plus is a Chartered Environmentalist and on the UK Occupational Health and Safety Register. He is a certified Executive Coach and has completed a Doctorate of Business Administration degree. Michael is multi-cultural, having worked for several years in each of Southern Africa, the UK and the Middle East. In summary, Michael is a Professional Generalist with a suite of ESG and sustainability management and technical experience that enables him to coach and lead multidisciplinary teams to deliver business goals and growth.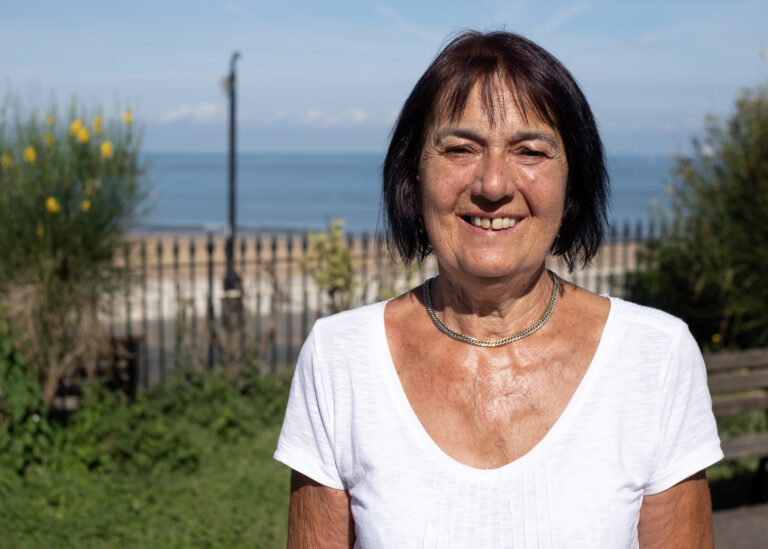 Gabrielle Wilson
Trustee
Gabrielle Wilson, Trustee
Originally from London, I have lived and worked in Kent for most of my adult life.  It's been great living and bringing up our family by the sea.  While our children were growing up I taught in schools and adult and prison education, moving on to education management and project development, particularly within areas of regeneration.  During the last two decades I developed regeneration projects in Thanet, notably the Marlowe Innovation Centre, and in Folkestone where I directed several major property projects.  These include the new-build Folkestone Primary Academy and a group of  property restorations and new builds in the Creative Quarter, developed exclusively for creative practitioners.  I aim to bring my experience of creative space development and of tenant support and management to the Margate Creative Land Trust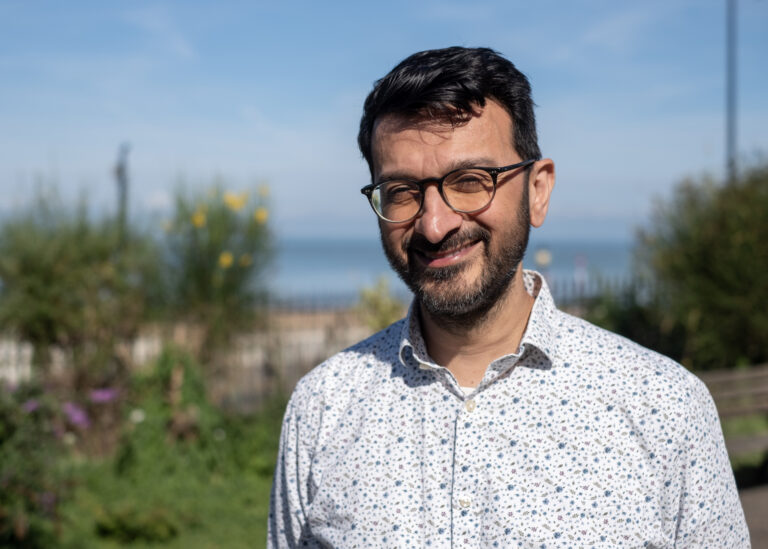 Sanjivan Kohli​
Trustee
Set up with support from:
Thanet District Council
Partnering Regeneration Development LTD
WorkWild